Business is an art, and not everyone knows to master this art. Some people have the inborn qualities to be successful Entrepreneur, and others work to develop these qualities.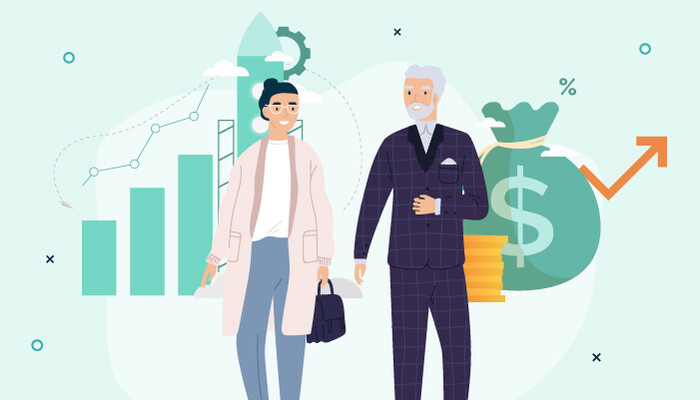 No matter which of these descriptions best fits you, everyone can benefit from continuing to improve on these important characteristics.
Here are the top five qualities of a successful entrepreneur:
1. Resolute motivation and passion
The first and foremost quality of a successful entrepreneur is passion.
No one can achieve anything if they do not have the passion for reaching that goal. As a result of this absolute passion, motivation starts to create in an entrepreneur's mind as he takes on new tasks and learns new things in order to reach that goal.
Motivation keeps the blood running, helping an entrepreneur to keep hope and overcome obstacles as he or she advances towards the goal. This is why a successful entrepreneur is passionate and motivated in a whole new demeanor.
2. Self-discipline
This is one of the most essential characteristics of a successful entrepreneur.
If an entrepreneur is able to accomplish essential tasks (whether he is feeling up to it or not), then he will be able to achieve higher success.
Self-discipline basically means to master the inner self and inner emotions to generate a sense of responsibility of getting the job done, which fosters self-direction.
3. Risk-taking ability
Entrepreneurship is all about taking risks. Entrepreneurs have the ability to take greater risks to achieve greater success, but not all risk-takers are successful entrepreneurs.
A successful entrepreneur knows when to take risks and which risks will be beneficial or harmful to the company or himself.
All entrepreneurs plan before taking risks and make a plan B (in case of any loss or mishap) and establish a suitable ground for the results of the risks.
4. Creative thinking
A successful entrepreneur is a creative thinker with loads of ideas constantly flowing through her mind. This drastic ability to think of a wide range of new ideas helps an entrepreneur to initiate different types of business in a unique, creative way.
5. Persistence
Persistence is the most basic and essential quality of a successful entrepreneur because even good entrepreneurs experience failures and hurdles. But with persistence, you're able to pick yourself back up and keep moving towards your goals.
These five qualities will help you become the successful entrepreneur you aim to be. Look for these qualities in yourself, and continue to progress each day for the benefit of yourself and your company.