The singer who defined music and melody for generations in India has died in Mumbai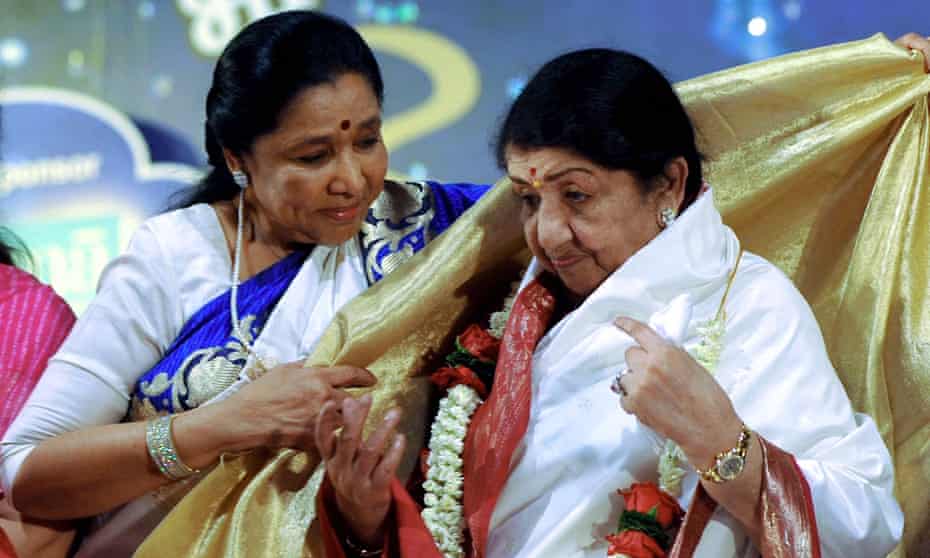 Lata Mangeshkar, one of India's biggest cultural icons and considered one of the country's most influential singers, has died in Mumbai aged 92.
Best 5+Way To Became Good Developer-Great Skills, Habits, Tips & more
Prime minister Narendra Modi lead tributes for the "nightingale of Bollywood", saying: "She leaves a void in our nation that cannot be filled. The coming generations will remember her as a stalwart of Indian culture, whose melodious voice had an unparalleled ability to mesmerize people."
President Ram Nath Kovind said the news was "heartbreaking" and described the regular fixture of the country's airwaves for decades as "an exceptional human being, full of warmth".
She is survived by her four siblings. Mangeshkar was hospitalized in January and died from multiple organ failure more than 28 days after being diagnosed with Covid-19, Dr. Pratit Samdani, who was treating her at Mumbai's Breach Candy hospital, said.
Two days of national mourning will be observed with the national flag will flying at half-mast, Reuter's TV partner ANI reported, citing government sources.
Mangeshkar began singing in her teens and ended up defining music and melody for generations in a career spanning 73 years. Her work in Bollywood, India's Hindi film industry, made her a national icon.
A school dropout in her hometown of Indore she said she only attended classes for one day, but Mangeshkar was fluent in several languages.
She sang in more than 1,000 films, in addition to recording devotional and classical albums. Her oeuvre spanned around 27,000 songs in dozens of languages including English, Russian, Dutch, and Swahili.
She started her musical training early under the tutelage of her father, Deenanath, singing in his theatrical productions when she was just five. Her father's death when she was 13 forced her to take on the role of breadwinner to support four younger siblings, and the family eventually moved to Mumbai in 1945.
There she pursued a career as a playback singer, recording tracks to be mimed by actors, and her high-pitched voice soon became a staple of Bollywood blockbusters.
In the following decades, composers and film producers alike vied to sign the prolific singer for their movies.
Movie Suggestions for Amazon Prime – 10 Must Watch Films
"I composed keeping Lata Mangeshkar's range and voice quality in mind," composer Anil Biswas said of her in an interview published in the Encyclopedia of Hindi Cinema. "She had a wide range, and one could think of more complicated melodies than with the earlier untrained singers," he added.
Together with her younger sister Asha Bhosle – a superstar in her own right – Mangeshkar dominated Bollywood music for more than half a century and is considered by many to be the Indian film industry's greatest-ever playback singer.
She was not shy about taking a stand when it came to raising her prices or asking for a share of the royalties earned on her songs. She was also known for her quirks, such as never singing with her shoes on and always writing out each song by hand before recording it.
Her longevity and discipline saw her lend her voice to teenage actresses who were 50 years her junior.
Mangeshkar has received several accolades honoring her work, including in 1989 the Dadasaheb Phalke Award, India's highest award in the field of cinema, and in 2001 she was awarded the Bharat Ratna, India's highest civilian honor.
5 weird things that happen in outer space
Lata Mangeshkar Awards and recognitions
Lata Mangeshkar has won several awards and honors, including the Bharat Ratna, India's highest civilian award, Padma Bhushan (1969), Padma Vibhushan (1999), Zee Cine Award for Lifetime Achievements (1999), Dadasaheb Phalke Award (1989), Maharashtra Bhushan Award (1997), NTR National Award (1999), Bharat Ratna (2001), Legion of Honour (2007), ANR National Award (2009), three National Film Awards and 15 Bengal Film Journalists' Association Awards. She has also won four Filmfare Best Female Playback Awards. In 1969, she made the unusual gesture of giving up the Filmfare Best Female Playback Award in order to promote fresh talent. She was later awarded the Filmfare Lifetime Achievement Award in 1993 and Filmfare Special Awards in 1994 and 2004.
In 1984, the State Government of Madhya Pradesh instituted the Lata Mangeshkar Award in her honor. The State Government of Maharashtra also instituted a Lata Mangeshkar Award in 1992.
In 2009, Mangeshkar was awarded the title of Officer of the French Legion of Honour, France's highest order.
In 2012, Mangeshkar was ranked number 10 in Outlook India's poll of the Greatest Indian.
Ustad Bade Ghulam Ali Khan said kambakht, kabhi besuri na hoti ("[she] is never off-key"). Dilip Kumar once commented, Lata Mangeshkar ki awaaz kudrat ki takhleek ka ek karishma hain, meaning "Lata Mangeshkar's voice is a miracle from God"
Mangeshkar is also a recipient of honorary doctorates from the Sangeet Natak Akademi in 1989, Indira Kala Sangeet Vishwavidyalaya, Khairagarh, and Shivaji University in Kolhapur.
READ MORE INTERESTING ARTICLES
How does life support act as a 2nd insurance?
Best 10+ places to travel in 2022- Explore & Memorable
Countries opening up for International Tourism at the Moment